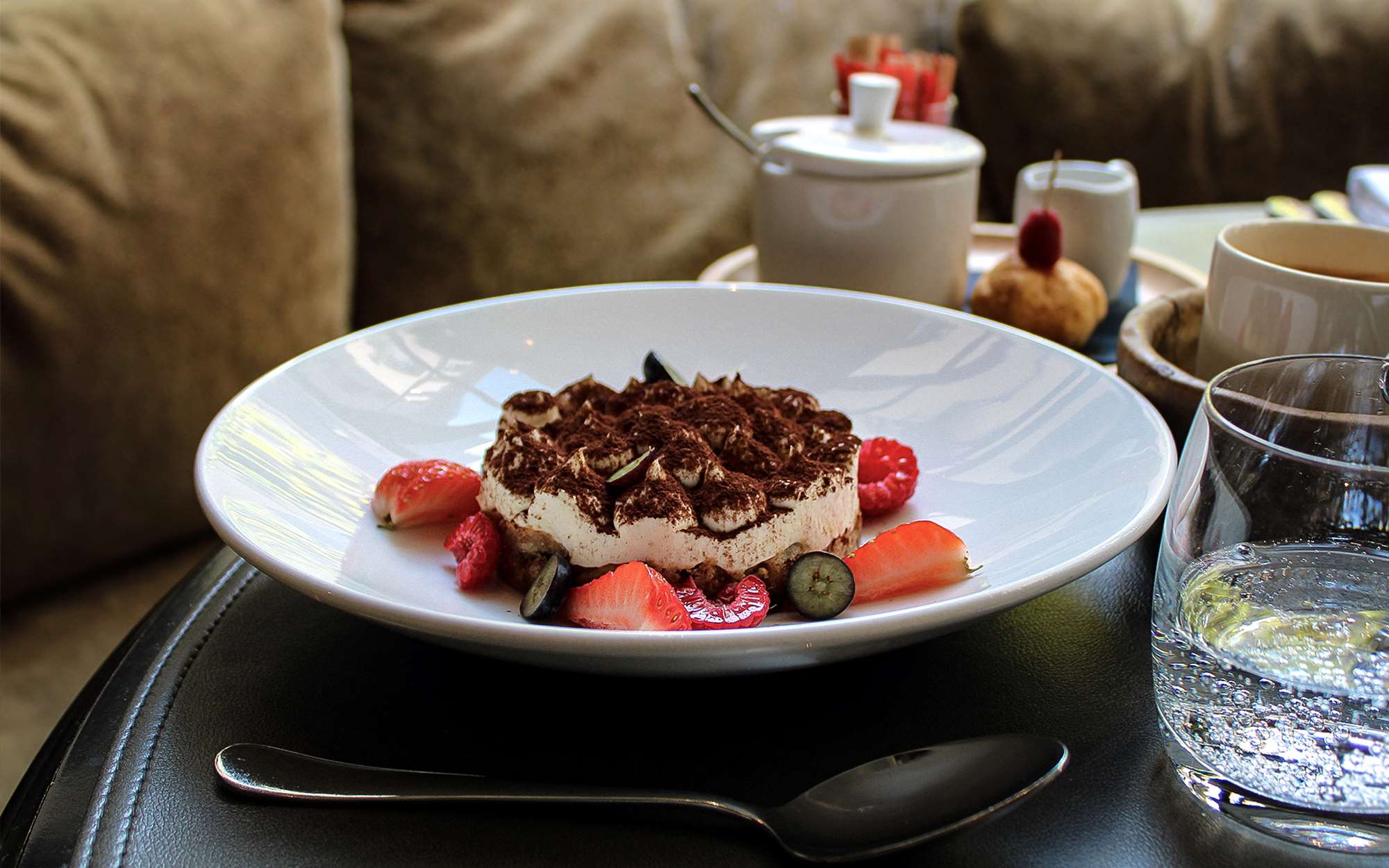 Tiramisu
It's easy to talk about tiramisù. Who does not know him? Who has never tasted it? But who would know who his inventor was?
Its current name derives from the Venetian dialect and is now considered a typical dessert of this region, but other regions are competing to be proclaimed places of origin of this cake: first of all, Friuli Venezia Giulia, Piedmont, and Tuscany. There are several legends about the birth of the tiramisu, who claims that it was conceived in Piedmont by a Turinese chef to support Camillo Benso Count of Cavour while performing his work on Italy's reunification;
The inhabitants of Tolmezzo say that the controversial dessert was invented in the hotel Roma managed by Norma Pielli, together with her husband Giuseppe Beppino Del Fabbro. In the restaurant of the hotel was served the "Dolce Torino" by the chef Artusi, based on Savoyards, butter, chocolate, egg yolk, and milk. It was Mrs. Pielli in 1951 to decide to change it by replacing mascarpone with butter and soaking savoiardi in coffee.
But why is the tiramisu so called? There are many stories circulating about the name of this cake, the only certainty is that it is a word derived from the Venetian dialect "Tirame su" (later Italianate tiramisu). As explained by the historian Giorgio Fantin Treviso, the present name seems to date back to the custom of serving this delicious cake as a present in some brothels in the region. Thanks to that mix of energizing ingredients which has always characterized this cake and given its rejuvenating and aphrodisiac properties.
Did you know that in Friuli Venezia Giulia hold a Guinness World Record related to this delicious dessert? Yes, because in Gemona del Friuli, in the province of Udine, they love so much the tiramisù that they have realized the largest Tiramisu in the world: 3015 kg of taste!
So many words of our cuisine have become so famous and recognized to become international: pasta, pizza, cappuccino, espresso, spaghetti… and even today tiramisu.
The Italian Academy of Crusca has in fact certified that the term tiramisu is now officially present at the international level as "gastronomic Italianism" in 23 different languages. So famous to appear in songs and movies and with over one million monthly web searches, it's one of the most researched Italian terms on the web.
1 kg mascarpone
180 gr sugar
6 pcs egg yolk
6 pcs egg white
150 ml bacardi
500 ml creme 40%
cacao powder
1100 ml café
800 gr sugar
100 gr marsala
Preparation
· Beat the sugar with the egg yolks.
· Beat the egg whites to a firm meringue.
· Mix together the egg whites, the egg yolks, and the mascarpone.
· Make a Chantilly and mix with the rest.
· Add the Bacardi. Soak the biscuits in the café mix.
· In a tray, put the biscuits and continue with the cream. Garnish with the cocoa powder.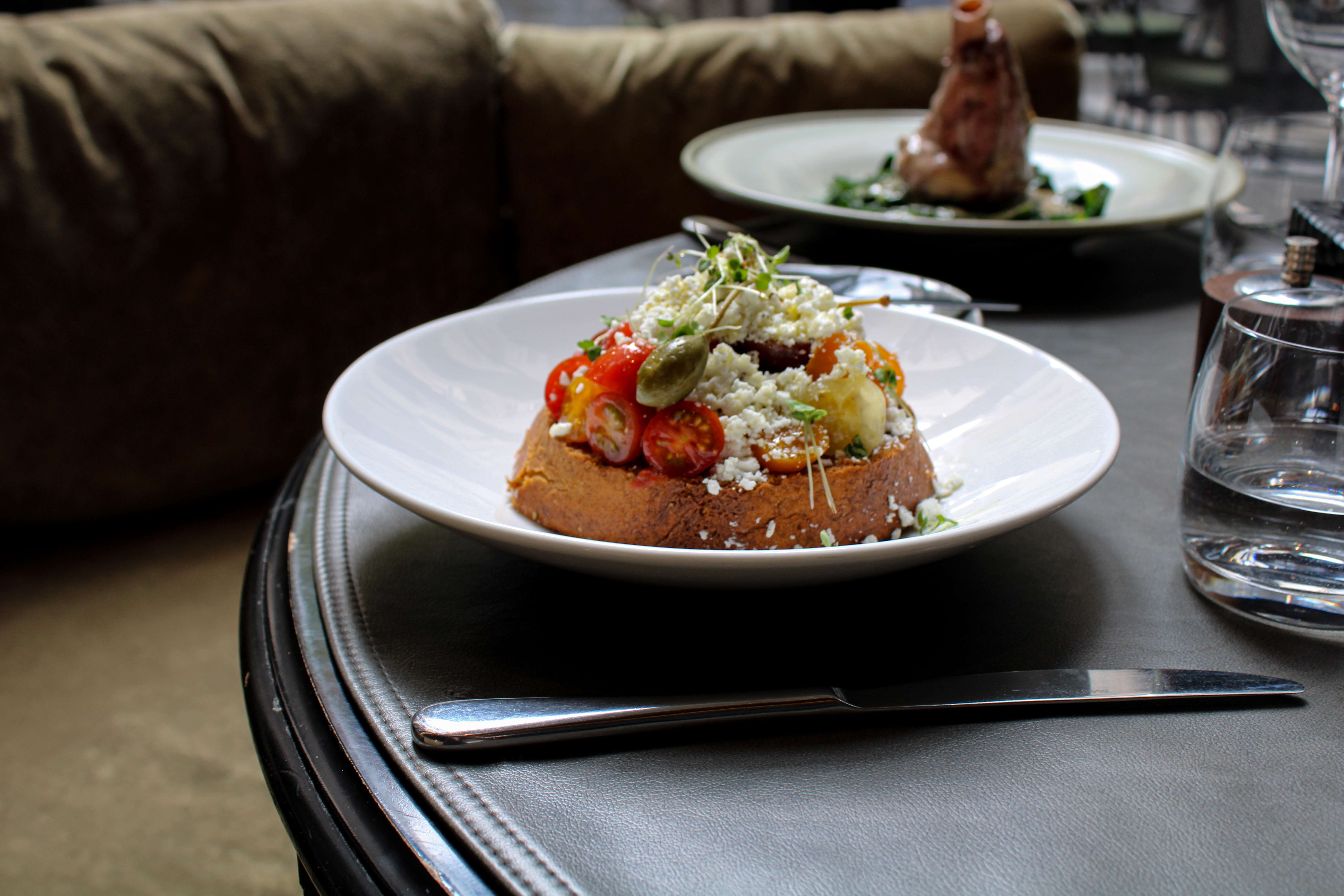 CRETAN SALAD
A traditional salad, reminding our chef of his childhood, on the island of Crete. Super simple to make it consists of a Cretan barley rusk topped with juicy tomatoes, cheese, and olive oil. A guaranteed crowd pleaser, all you need is a few great quality ingredients for delicious Greek. Tasty and easy to make a Cretan Dakos salad
Cretan dakos, also known as ntakos, is a much loved traditional Greek Cretan salad. It is often served as a salad, light meal or in bite-sized appetizers called meze. The base of this dakos salad is a dry barley rusk known as paximadia in Greek. The rusk is topped with the freshest ingredients. Starting with juicy local tomatoes, high-quality extra virgin olive oil, and Greek mizithra cheese. A sprinkling of dried oregano and Kalamata olives bring out the bright and delightful flavors.
Of all the different foods we tried in Crete, one we loved and kept coming back to was the Cretan salad or dakos. What we loved the most about it was the simplicity, fresh ingredients, and incredible flavors. Cretans are known for their friendliness and hospitality and our Airbnb host was no exception. When we arrived in Chania, the first thing we were welcomed with was a plate of delicious Cretan dakos.
The bread we use is typically baked twice until all the moisture has been absorbed. In Crete, barley flour is the traditional flour used for Cretan dakos. The dry barley rusks used to prepare Cretan dakos are as hard as nails. You have to be careful not to break your teeth. Before eating them, the ntakos need to be softened up. This is typically done by wetting the rusk with water. Barley flour is rich in fiber, and packed with vitamins and nutrients. It helps with better intestinal and liver function and contains less gluten than wheat.
rye rusk 1 pc
tomatoes 150 gr
feta 70 gr
olive oil
oregano
flavored water
water
vinegar
olive oil
salt
Preparation
· Create the flavored water by mixing water, vinegar, olive oil, and salt.
· Let soak the dried bread (rye rusk) in the water for a few seconds.
· Place it on a plate
· Cut tomatoes. Season them. Add grated feta and some oregano.
· Finish with extra virgin olive oil.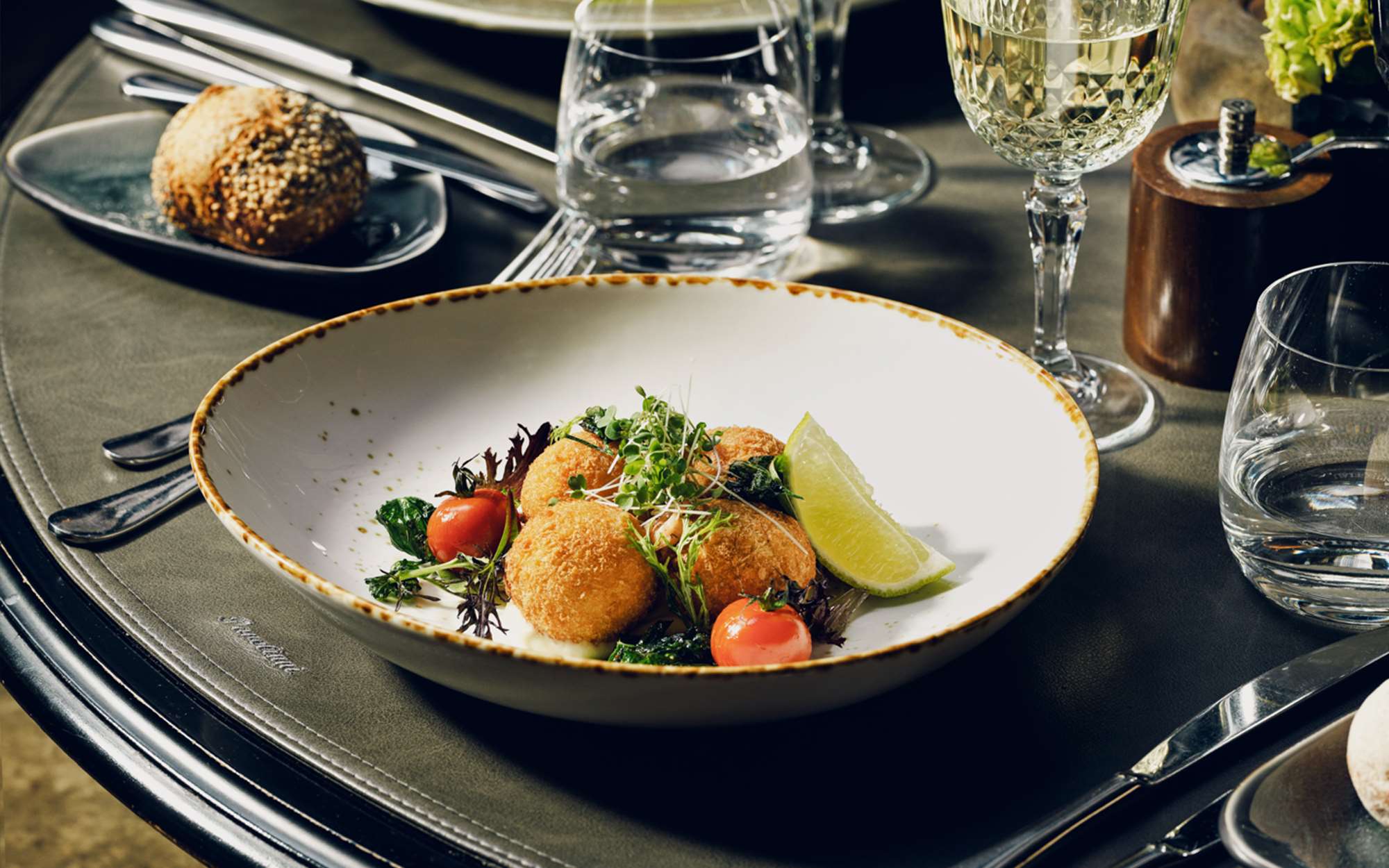 Ostend grey shrimp croquettes
It is claimed that the croquette originated in France and that in 1898 Monsieur Auguste Escoffier, the founder of classical French Cuisine, together with the help of a certain Monsieur Philias Gilbert started to write down the recipe. With that, the classical formulation and procedures were in place.
Now, as you and I may well suspect, the fact that Auguste (Escoffier) wrote it down does not necessarily mean that he actually invented the croquette at all! It could well have been a farmer's daughter, who wanted to re-use the previous day's left-overs, by deciding to form a cylinder or ball out of the leftover stew, rolling it through egg and breading it, and then accidentally dropped in a pan of hot oil.
What we do know, is that Auguste Escoffiers' chefs started to travel around, and in doing so, spread the recipe around the world. Every country then adjusted the original recipe with ingredients from their own culture. And so the original croquette took on all kinds of different shapes and flavors such as salmon croquettes, shrimp, chicken, jambon, and vegetarian croquettes just to name a few.
480 GR Butter
650 GR Flour
2,3 LT Shrimp stock
11 PCS gelatine
100 ML cream 40 %
100 ML Egg yolk
1,5 KG grey shrimps
Salt - pepper
Preparation
· Start to make the roux by melting the butter and adding while stirring the flour.
· Dry the 'roux while stirring for 7 to 10 minutes.
· Add the warm shrimp stock to the roux bit by bit and stir in order to avoid any clumps
· Boil for 15 minutes while keep on stirring
· Take away from the fire and add cream.
· Place the gelatine in lukewarm water and squeeze it out when getting soft.
· Add to the dough together with the egg yolk.
· Add the grey shrimp and place in recipient covers with a thin layer of plastic foil.
· Let get cold in the fridge
· Form a little bowl of 40 gr and covers them with breadcrumbs 'a l'anglaise'.
· What we loved the most about it was the simplicity, fresh ingredients, and incredible flavors.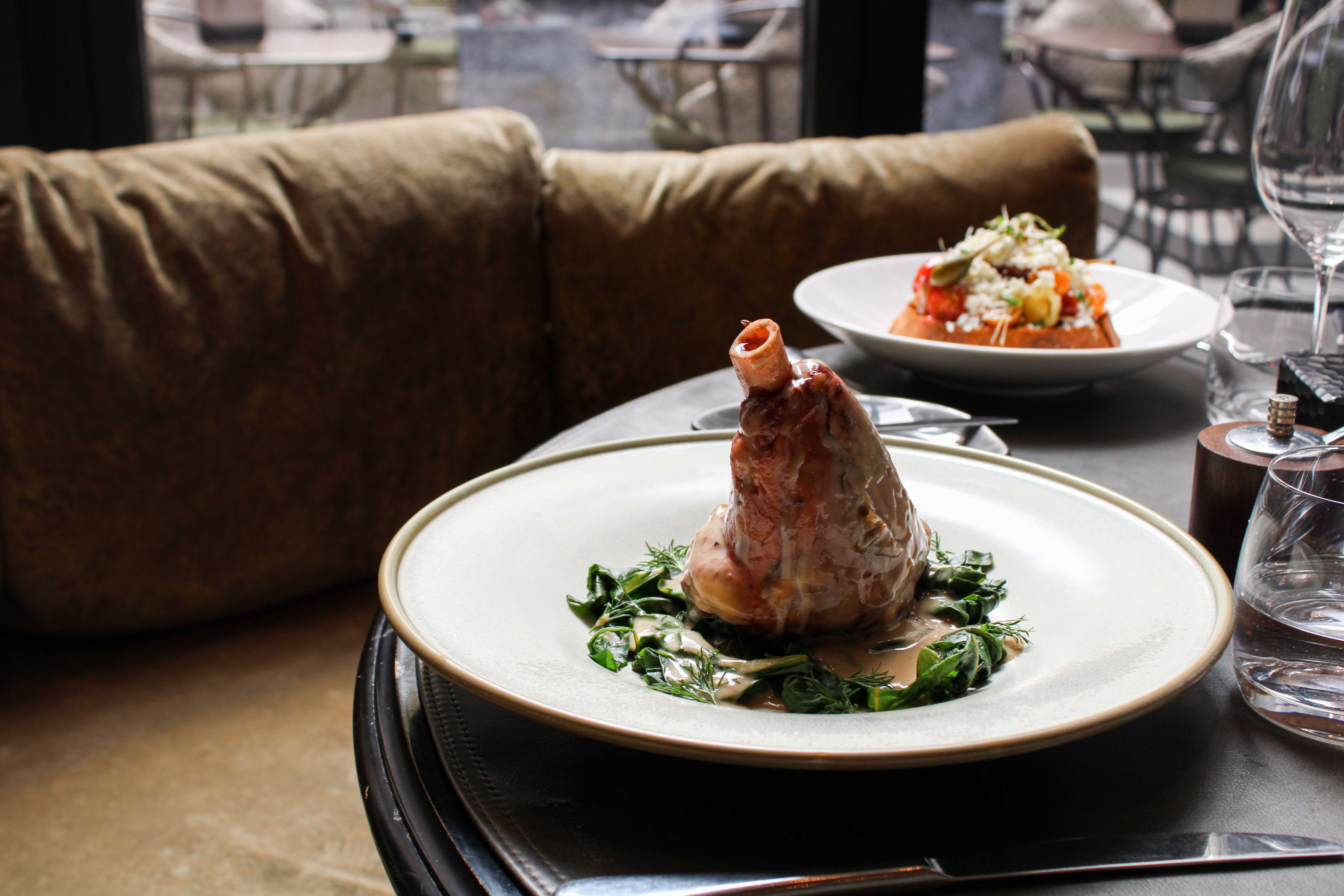 Lamb chank with lemon Egg sauce and spinach
What is Greek Egg lemon sauce (Avgolemono)?
Avgolemono (egg-lemon sauce) is a delicious Greek sauce that is widely used in a variety of Greek dishes, from meatball soup, and chicken soup, to Greek-style fricassee, stuffed cabbage rolls, and the list goes on. This Greek Avgolemono recipe is so versatile that it can be used with almost everything! Egg lemon sauce (Avgolemono) is the secret ingredient to finish off all these Greek dishes, as it acts as a thickening agent, giving a unique taste, creamy texture, and a nice, tangy homely flavor.
To make the traditional Avgolemono recipe (egg lemon sauce) you will need 2-3 eggs (at room temperature), the juice of 2-3 lemons (depending on how lemony you want tour sauce to taste), and some broth.
The base ingredient for this Avgolemono recipe is the broth, which is made with the leftover juices from whatever dish you're cooking and cannot be prepared on its own. Dishes like chicken soup or stuffed cabbage rolls are ideal for this egg lemon sauce as they produce a rich flavorful broth which is perfect for this Avgolemono recipe.
Once start to prepare this Avgolemono recipe make sure that the eggs are at room temperature so that they are not shocked and curdle from the hot broth. The stock or soup should be warm but not boiling hot. When you are done cooking your stock or soup remove the pan from the stove and let it cool for 5-10 minutes or add 1/2 a cup of cold water to halt the boiling process. You need to add enough broth so that the egg mixture is at the same temperature as the broth of the dish you are preparing. The egg whites are more likely to curdle, as they tend to thicken up more quickly than the egg yolks when warmed so be sure to whisk vigorously and add the broth slowly.
2 pcs lamb shank
1 pcs onion
1 pcs garlic
200 ml white wine
water
sauce
cooking liquids
2 pcs egg yolks
1 pcs lemon juice
garnish
100 gr spinach
100 gr several greens
dill
· Heat a pan with some butter and give a nice color to the lamb shank.
· Add the wine, sliced onion, and garlic.
· Add salt, pepper, and some water and let it cook for about 4 hours in low heat (70°C) in a casserole or in the oven.
· Once the meat is ready, remove it from the pot and recover the juices
· Start the sauce by beating the egg yolks with lemon juice.
· Add the mixture to half of the cooking juice and whisk firmly
· Once the sauce is thick add the rest of the liquids.
· Season to taste.
· In a pan, heat some olive oil and place the greens for a couple of minutes.
· Serve